Sandro: Being one race down, you look quite comfortable on the top of Division 1 in the Officials. How have your races been this season?
Kane: Great! Early in the season when the car was the popular new toy, the level of competition really kept me on my toes and made for some fun, enjoyable races. As the season has progressed and the strength of field has slowly dwindled though, I've found myself doing less and less practice and fewer races too. But even so, the Radical series has always been one of my favourites and I always find my way back to it.
Sandro: Speaking of the early season. The SR10 drives quite different to the SR8. How did you adapt to that, and are there any tips you could give others going from the 8 to the 10?
Kane: I think I'm one of the few that thinks the SR10 doesn't feel much different from the SR8. There are some characteristics that have noticeably changed for sure, such as the braking distances and the current setups feeling quite stiff in comparison. You also have to manage the tyres during a race much more in the SR10, but when I'm really pushing the car to its limit and extracting everything I can, the SR10 has shades of the SR8 in my opinion and I managed to adapt quickly.
The advice I would give to anyone is to be more patient and leave some margin for error. I've noticed a lot of drivers have been overdriving the SR10 which it really punishes you for. Although you might feel slower braking earlier or applying the throttle slower and smoother, it really rewards you and you will definitely have a better feel of what the car is doing and what it wants.
Sandro: You are currently at the brink of an 8k iRating. How did you find your way into simracing?
Kane: I think I have a similar story to most really. Growing up I was always a fan of motorsport and an even bigger fan of gaming. Whenever I could, I'd be playing the TOCA games, the V-Rally games, F1, Gran Turismo, anything I could get my hands on really. I did buy a really cheap Mad Catz wheel back in the day that only lasted for about a month, but I didn't even know sim racing was a thing. Not until one day when I was browsing YouTube and came across an iRacing video from Empty Box. I think I binge-watched every iRacing video on his channel over the next few days and I was hooked.
It took me a few months to buy a wheel, but I haven't looked back and have been slowly upgrading my setup ever since.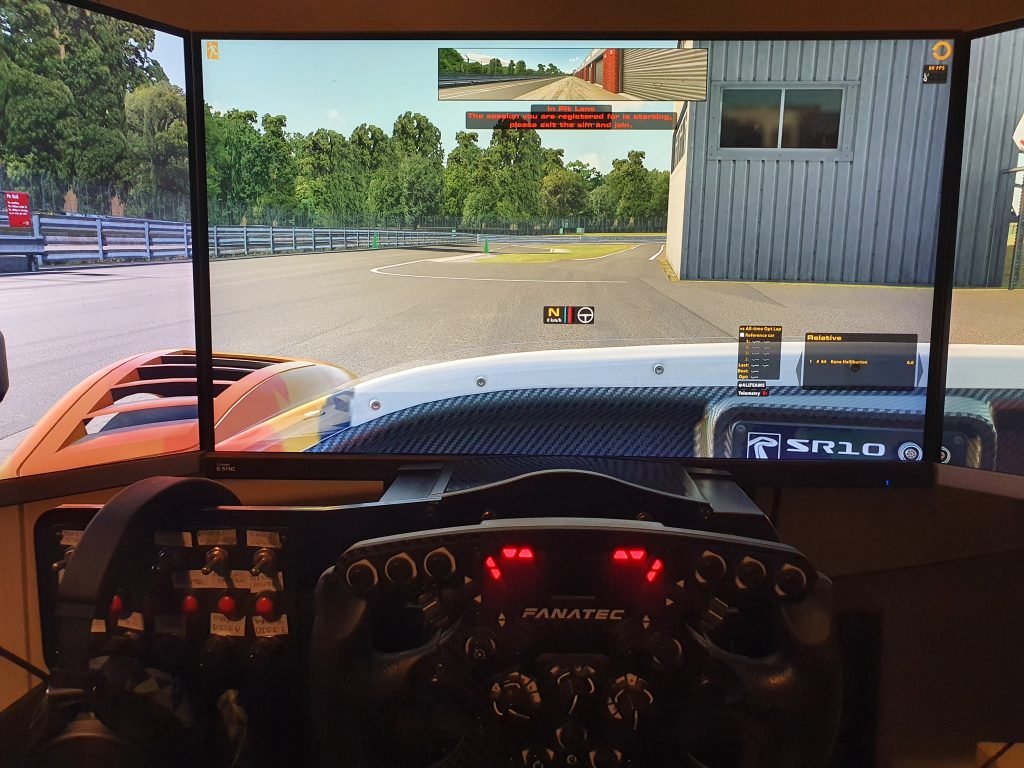 Sandro: And at some point, you became a driver for Apex Tech Racing's Works team?
Kane: I found my way to ATRS eSports after they approached me looking for a driver to help them reach the next level and achieve the goals they have set for themselves. I really liked what I heard and saw from them, and thought why not? I had been unofficially working with a couple of big teams, but at that point, I hadn't officially been in a team for a while and the approach came at the perfect time when I was looking for a new challenge and I was really motivated to race. I'm really looking forward to keeping on working and improving together with them in the future.
Sandro: What are the goals of your team and yourself for the future?
Kane: Other than having fun which is always the goal, I'd say that the main goal for the team right now is to take a collective step up to the next level in every way possible. ATRS eSports has achieved some excellent results recently in a few different leagues and special events such as the IVRA endurance series and the Watkins Glen 6hr. Now we want to carry that up against even tougher competition wherever possible, in turn attracting more top drivers and sponsors.
With the launch of ApexTechRacing.supply, we also want to grow that side of the team too. Increasing our partnerships, becoming bigger in the sim-racing equipment space, widening our coaching services and even running our own league.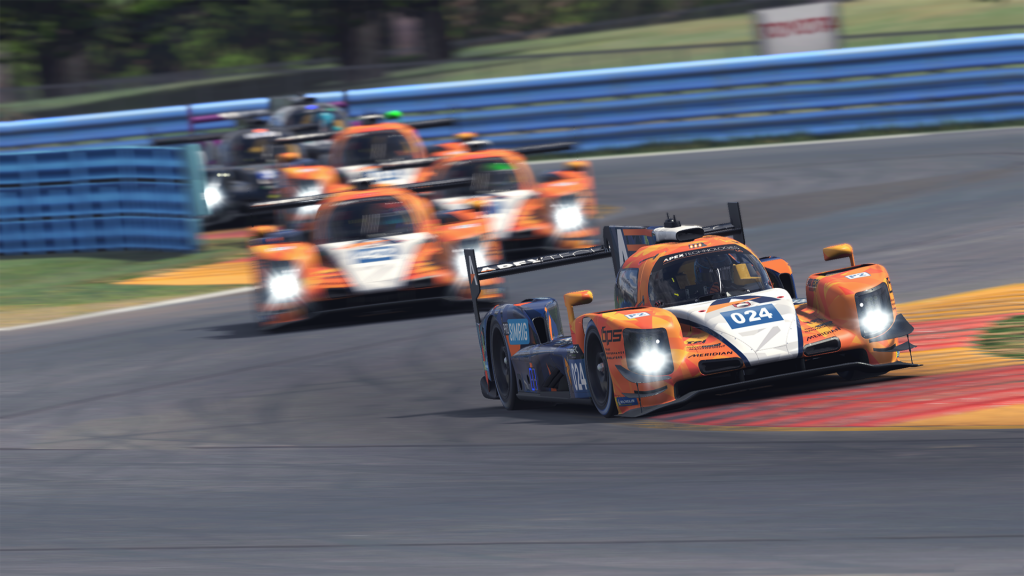 Sandro: Is the Radical part of your team's prospect, or is racing the SR10 something you do on your own?
Kane: Right now the team is mainly focused on the LMP2 with the Porsche Cup becoming a bigger part of the team's plans, so for the time being I'm the only one in the team who really drives the SR10. Since I've joined the team some of them have given it a go and you never know, maybe I will have some teammates on the Radical grid next season. I hope so. I really want the series to keep going strong.
Sandro: You think you'll manage to be on top of the Officials in the end?
Kane: Some strong results early on have put me in an excellent position to win and I think I will have it wrapped up with a week to go. I'm happy with my season in the SR10 and I will be back for sure.
Sandro: All the best! And thank you for taking the time to talk to us.
---
KANE HALLIBURTON (Apex Tech Racing Team)
Age: 29
Located: London
Wheel: Fanatec CSW 2.5
Pedals: Fanatec V3s
FOV: Triples
Biggest Achievements in Simracing:
+ 2 time, soon to be 3 time overall Radical series winner
+ overall F3 series winner
+ Qualifying for 2 iRacing pro licenses. The 2021 Force Dynamics Dallara iR GP Championship and the 2021 Porsche TAG Heuer Esports Supercup Contender series.
Links:
Kane Halliburton: Twitter
Apex Tech Racing: Website
ATRS eSports: Twitter, Instagram
Apex Tech Racing Supply: Website, Instagram